Dog shut in conservatory crate in 28C heat highlights dangers of hot weather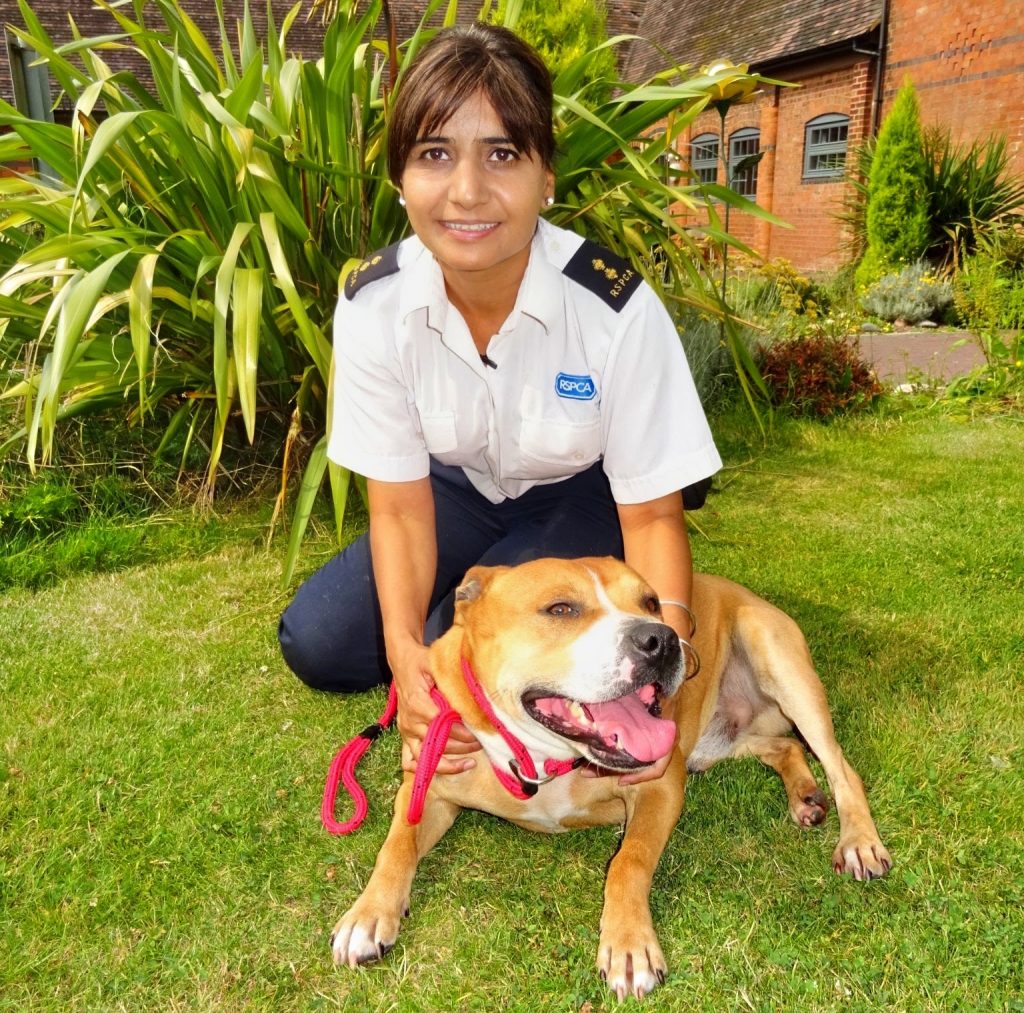 The RSPCA is reminding owners of the dangers of leaving animals in hot locations during warm weather ahead of a new episode of Channel 5's The Dog Rescuers that highlights the problem.
In this week's episode – airing on Tuesday (22 June) at 7pm on Channel 5 – camera crews follow RSPCA Inspector Herchy Boal, who is on duty in Birmingham during a summer heatwave, to investigate welfare concerns about a Staffie who she finds shut in a conservatory.
The temperature in the van was registering at 28.5C as Herchy travelled to the location to follow up on reports of a dog shut out in a filthy garden with no access to shelter.
She said: "I could hear the dog but couldn't see him initially and then I realised the dog was in a crate in the conservatory. It is almost 30C today, it is so hot. On a hot day like this that is just not acceptable. Conservatories are like cars; they're like ovens. The dog is going to get hotter and hotter."
Despite the temperature, there were no immediate signs of distress meaning Herchy had no grounds to call police over to remove the little tan dog from the conservatory so, instead, she left a note for the owner and returned to check on him the following morning.
She added: "I'll let them know that I think they're absolutely crazy for leaving a dog on a day like this. The heat is unbearable."
The owner responded to Herchy's card and agreed to sign the dog – a Staffie called Busa – over to the charity.
"Busa's owner had been working away and left his 18-year-old son in charge of the dog," Herchy explained. "He seemed to understand my concerns and told me he'd been struggling to look after him due to work so asked to sign him over into our care. I have a huge respect for him doing the right thing, understanding that he can't look after him and giving him a second chance."
Busa was checked over by a vet and, thankfully, wasn't showing any signs of heat-related illness so he was taken to an RSPCA rehoming centre to find a new family.

Dogs Die in Hot Cars
Every year the RSPCA and a coalition of charities, veterinary bodies and organisations lead the Dogs Die in Hot Cars campaign to raise awareness of the dangers of the heat for our pets.
"While the main aim of this campaign has been to educate people never to leave their dogs unattended in cars during the warm weather, it also applies to other environments that can get hot very quickly, such as caravans, conservatories and outbuildings like sheds," Herchy said.
"Conservatories can be incredibly dangerous for dogs – and other pets – during higher temperatures so we'd urge owners never to lock their pets in these areas or to keep animals' enclosures in this part of the house."
Temperatures can rise in these environments very quickly and dogs – who don't sweat, except through their paws, and can only cool themselves down by panting – can very soon begin to suffer with heatstroke, which can be fatal.
If you're concerned about an animal's welfare in the heat or see a pet shut in a conservatory or car who appears to be showing signs of distress, please call 999 and report it as an emergency. Police can attend much more quickly than our charity workers and also have powers of entry.
To help the RSPCA continue rescuing, rehabilitating and rehoming animals in desperate need of care please visit our website or call our donation line on 0300 123 8181.