The Bionic Kid: Thistle's Pioneering 3D Prosthetic
In a ground-breaking medical feat, Thistle, a young Nubian goat, is redefining recovery narratives with a state-of-the-art 3D printed prosthetic foot. This advancement in veterinary care is testament to the intersection of technology and compassion.
At a tender age of five weeks, Thistle faced significant challenges. Born with a suspected deformity, her condition took a severe turn with the development of complicated fractures. After being referred to the Royal Veterinary College's (RVC) Equine Referral Hospital, a detailed CT scan revealed an infected fracture that rendered traditional surgical interventions ineffective. Faced with the grim options of amputation or euthanasia, the decision-making process was undoubtedly difficult.
However, Thistle's owner, Debbie Dale, saw a glimmer of hope. Recognising Thistle's vitality and youth, she believed that prosthetics could be a viable solution. Guided by this belief, and with the expertise of Professor Richard Bomphrey and Dr. Melanie Perrier, the decision to amputate and fit Thistle with a unique 3D printed foot was made.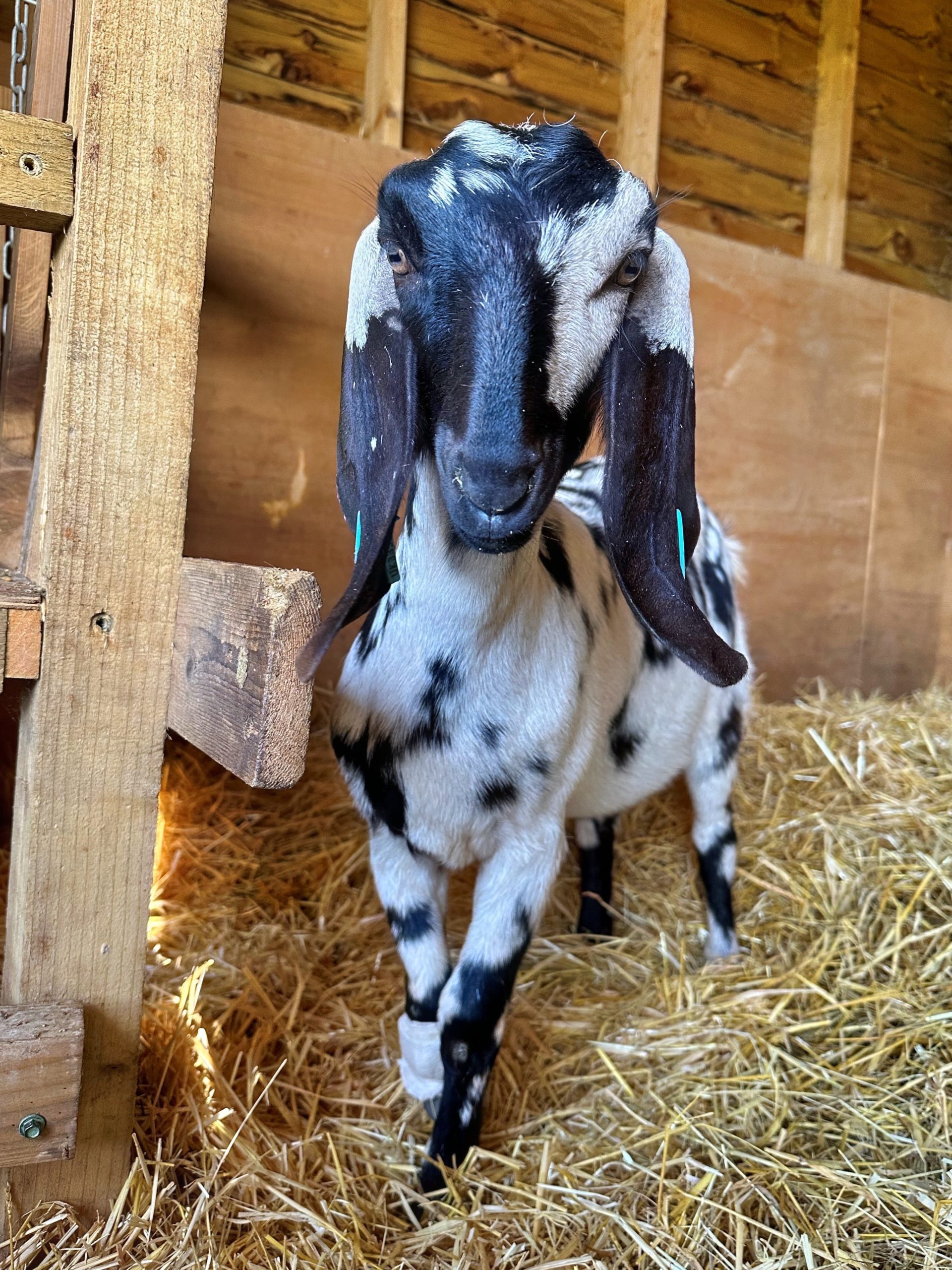 This bespoke prosthetic is more than just a replacement limb. Designed with adjustable features like Velcro straps, it caters to Thistle's growth and comfort. Post-operation, the focus shifted to helping Thistle adapt to her new foot. Dr. Perrier observed, "Thistle's adaptation to the prosthetic has been commendable. With each passing day, she shows signs of improved mobility and stability."
Debbie Dale's journey with Thistle, from the initial challenges to the eventual triumph, is a powerful tale of resilience and innovation.
She said: "The RVC team thoroughly investigated our options – even contacting other vet specialists in America before we ended up having the 3D printed prosthetic leg fitted. I am over the moon with Thistle's progress. She's back to her agile self – even bullying her brothers!"
As Thistle continues her recovery, she is actively participating in physiotherapy exercises under the RVC team's guidance. While her progress has been promising, ongoing monitoring will ensure her well-being as she grows.