Rufus Reviews: Tough Toys for Dogs
Have you ever despaired when spending your hard-earned cash on supposedly long-lasting dog toys that end up within a few small hours in bits on your carpets?
Dogs, especially the boys in my experience, tend to be chewers. I have two Cavalier Spaniel girls, including a rescue I never sadly knew as a younger dog, and a boy. The other girl, Sophie, never chewed or maybe only nibbled her toys, and she has plastic toys from from her long-ago puppyhood (she's now 11) left intact . Little Rufus, who's now 2, still has to rip the guts out of soft toys and pummel other toys to within an inch of their lives. He's like a typical boy, so I'm told.
We wanted to try some tougher toys that could stand the Rufus test of hardiness. So, here's our take on the top 5 toughest dog toys for the more determined chewers. 
1. 3 Peaks Rubber Grab Ball, £8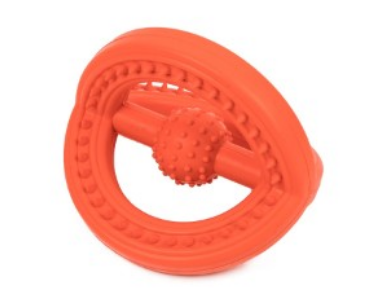 This tough dog toy is designed by the Pets At Home brand, 3 Peaks, which is aimed at outdoorsy dogs, but can appeal to all types. Certainly, Rufus loves the flexibility of this dog toy as it can be used to fetch (he does get bored of this game after a few throws and returns!) and also tog games (which he loves.) Its shape had a bit of interactivity to it as well, so that appealed, and the colour was strong making it stand out. It lasted and still endures too, which gives it a firm paws up from us. Available from all Pets at Home stores nationwide and online.
2. Mighty Mutts Stick Toy, £6.99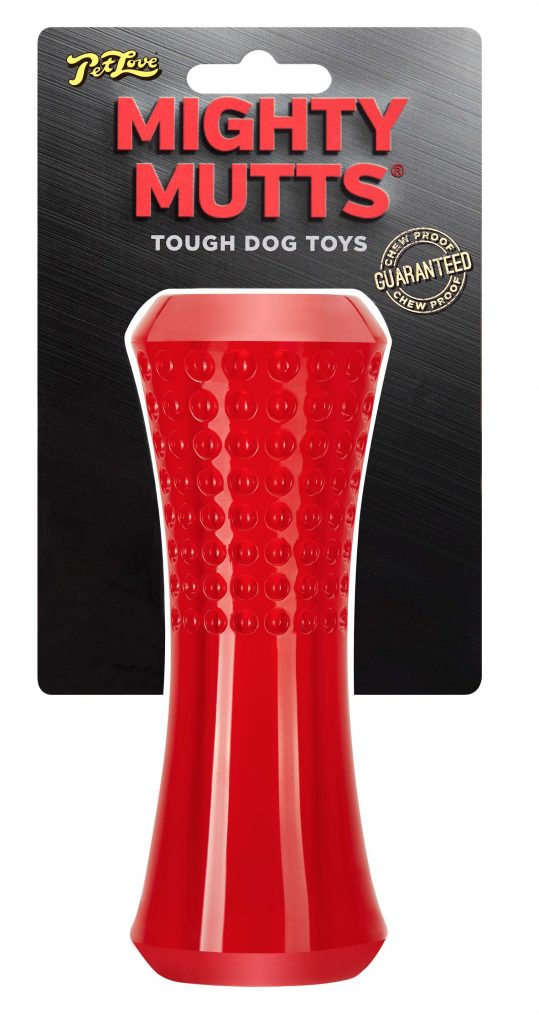 Mighty Mutts Stick toy is made from extremely strong rubber and even has a three year guarantee! A few months in, so far so good! These new toys float and are hollow in the middle so can be stuffed with treats/peanut butter. The Stick shown here is available in medium and large sizes and prices start at £6.99. It's available from leading pet shops and online at Amazon.
3. Pet Love Furzz plush dog toy, from £7.99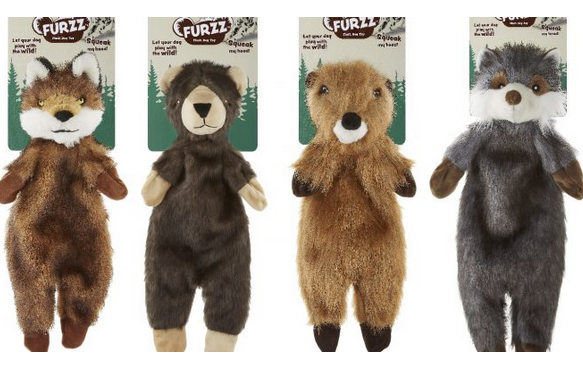 There are four different animals to choose from with each with a squeaker in their heads. Made from tough material they are made without stuffing to prevent any mess. It resembles roadkill, so what's any self-respecting canine to do? Rufus loved this dog toy and it provided a few hours of fun until the head dropped off and the body became separated from the tail so that there was only a tail. Still, worth the price for a good few hours of fun! Available in two sizes and prices start at £7.99, available from leading pet stores and online.
4. ChuckIt Mountain Rope Tug, from £7.99
The durable nylon Mountain Rope Tug can support pooches new to socialising whilst aiding stimulation and reducing anxiety indoors. The mountain rope provides hours of fun and is also fantastic for outdoor adventures. This one really does what it says on the tin.Its strong and it lasts the jaws of even the most boistruous tuggers! Available in two sizes- small (£7.99) and large (£10.99) from good pet shops and online.
5. Rosewood Tough Toys, from £2.49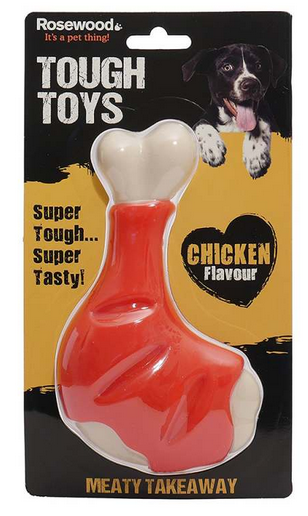 This brand does ingenious flavour-scented dog toys to get the canine in your life salivating. Tough enough not to destroy, the toys can provide many hours of fun and flavoursome distraction. If your dog is prone to chew the furniture, it this toy can literally be a life-saver! Available online and from leading pet stores.